Web-to-pack: web-to-print for the packaging industry
Valued at £11bn a year in the UK alone, the packaging market is predicted to grow by a further 3% by 2026. These figures are thanks to a multitude of different factors, but ultimately, the growing demand for packaging solutions has become undeniable.
Which is why it should be considered as a highly profitable potential market for printing businesses, like yours. With our flexible web-to-print system, you can provide a number of packaging printing solutions to a range of industries, without having to increase staff count.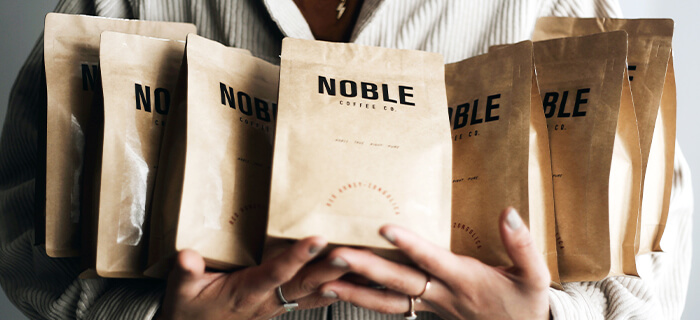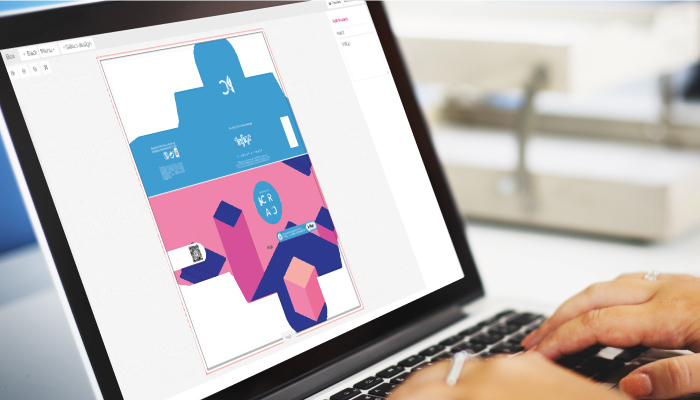 A complete printing management solution, with e-commerce storefront, easy-to-use editor and print automation workflows
Web-to-print software enables your customers to customise and order their custom printed packaging online, whilst you dictate the level of design control they have. For simple jobs, the entire process can be completely automated. By limiting the number of costly touchpoints that require human input from you and your staff, you can significantly reduce the cost of each job.
Offer custom packaging printing to the B2C sector
With our web-to-pack solution, it's never been easier for you to provide bespoke packaging printing services for individual purchases. Take advantage of growing industries, wherever they are in the world.
Become the exclusive packaging printing provider for B2B clients
Create extra value for clients by building a dedicated B2B print portal. This makes ordering custom printed packaging simpler and less time consuming for the client, and increases repeat business for you. Win win.
Serve markets of all sizes
By combining digital printing technology, automated print production workflows and our award-winning web-to-pack software, you can massively reduce the costs associated with traditional packaging printing. This means you can produce (and still profit from) smaller batches – allowing you to fill 'production gaps' and expand your market to businesses of all sizes – from start-ups to large corporations.
Manage production with ease
Whether you are on the shop floor, working from a different office or from the other side of the world, remote access means you can keep a close eye on all orders and fulfilment in one place. Our web-to-pack software provides a wealth of data, so you can easily identify your best and worst performers and adjust marketing activity accordingly.
Growing customer demand across a range of industries
From the growing luxury goods market in developing economies to the explosion in small-scale food and gifts – the demand for eye-catching packaging has never been greater. The flexibility of our web-to-pack platform means it is just as profitable to service a handful of microbusinesses, as it is larger more established organisations. Our solution means you can significantly reduce overheads as well as grow your business by selling print online day and night.
Stand out, for the right reasons
With our web-to-print software, you have an extensive range of tools at your disposal which will allow you to stand head and shoulders above your competitors. On top of that, you also have the Infigo team, ready to provide all of the support and advice you need to help you maximise your ROI.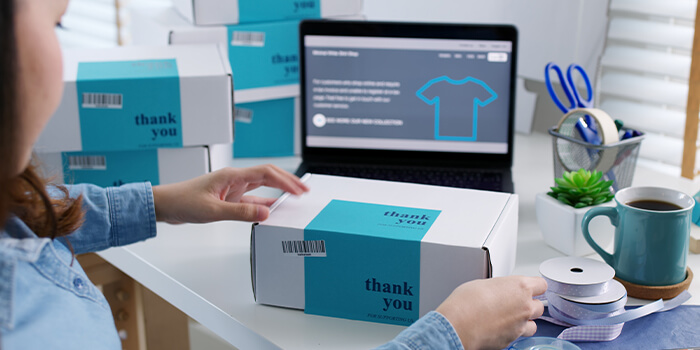 Branded e-commerce storefronts
The flexibility of our platform means you can create completely unique websites for a range of customers in different industries. Integrate with some of the most popular (and secure) payment gateways and take orders 24/7. 
Simple customer journey
Create intuitive print storefronts that are nothing but a joy to navigate. When you make things simple for the customer, not only will they be back for more – but they'll also spread the word about how easy your ordering process is to others.
Interactive 3D preview
More than just front-and-back… packaging is 3D by nature. So enabling customers to view how their custom packaging with our state-of-the-art interactive tool is extremely powerful – not only will it set you apart from the competition, but it also offers a memorable user experience, reducing costly errors, and can positively affect your bottom line
Ready to get started?
Find out how to scale your business with web-to-print in a tailored 1-to-1 demo
Book a demo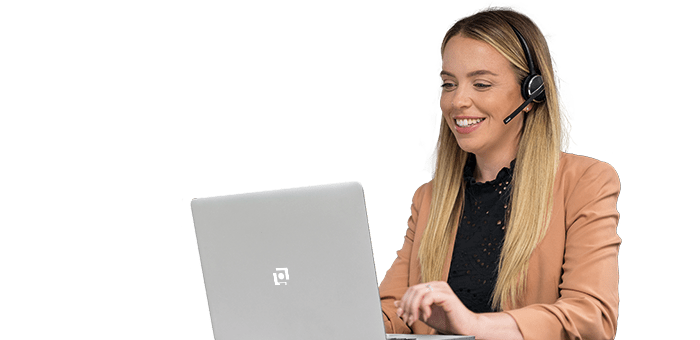 Need time to think it over?
Why choose Infigo?
Launched in 2010, we have a wealth of knowledge and experience to help your business grow and succeed.
About us
Our solution
We offer a complete web-to-print solution, with add-on modules, 3rd party integrations and dedicated support.
See features & benefits
Case studies
See practical examples of how we've helped our customers adapt and grow with our web-to-print solution.
Read more