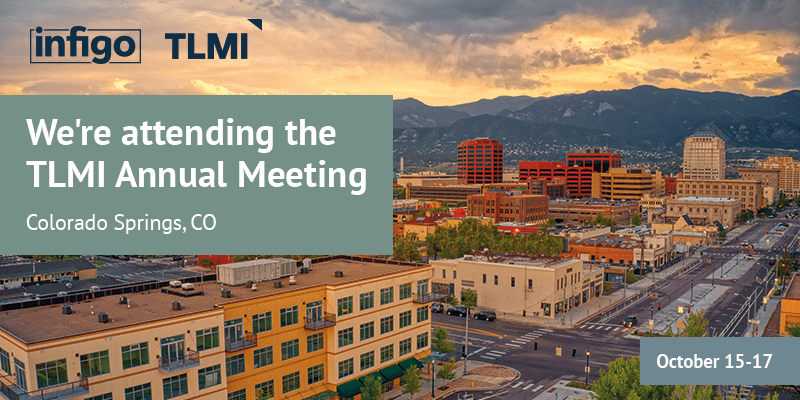 Experience our latest integration with CERM that will enable label converters to automate their workflow and increase capacity at the TLMI Annual Meeting
We're excited to be in attendance at the TLMI Annual Meeting, October 15-17, in beautiful Colorado Springs, CO. We look forward to hearing updates on the TLMI strategy and operations and spending quality networking time with other TLMI members.
Being a part of TLMI is extremely important for our web-to-print business. The label industry is ever-changing; with short runs, increased SKUs and an upswing in personalisation, online storefronts evolve the way label printers do business.
During our 'Products and Service Showcase', we will be sharing our latest integration with CERM, MIS provider tailored to the Label and Packaging industry. We have worked together closely over the last 6 months to create a solution for the label industry that increases efficiency, removes manual touchpoints and opens up the capacity to generate more revenue.
Douglas Gibson, Founder and CEO at Infigo will be in attendance and said: "Our seamless integration with CERM is extremely powerful for the industry. The solution, Connect: CERM, creates a 24/7 sales extension for label converters. Beyond sales, it reduces back-and-forth communication and multiple points of data entry. It will streamline your business, moving files faster to press and reducing costly errors."
Infigo Technical Operations Director, Alex Bowell, who has instrumental in the CERM integration, said: "TLMI members are a critical piece to Connect: CERM. Hearing feedback about the solution and how the industry is evolving will only make this collaboration stronger and more effective."
The event will feature sessions around the economic outlook for the industry, market overview and trends, workforce updates and more. Casual events scattered throughout the event, like Coffee Tabletop Time, zip-lining, pickle-ball, yoga and more, will give the members a great time to network and talk openly about the industry.
Held in the beautiful Broadmoor Resort, the three-day event will promote collaborating, learning, networking and relationship building. The event invites all TLMI member suppliers and converters to come together and be inspired.
Learn more about TLMI and the Annual Meeting here.