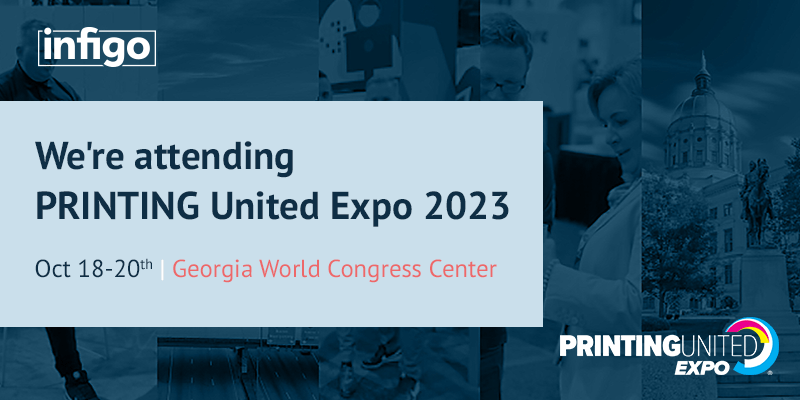 We're giving printers and converters The Gift of Time, by unveiling our latest innovation at Printing United Expo, Atlanta 2023 
Infigo's experts will be on-hand to show printers and converters how to they can reclaim time and take advantage of highly profitable market sectors, when we reveal the latest innovations to our web-to-print platform, at this year's Printing United Expo in Georgia, USA, and you can register for FREE VIP tickets worth over $180 each.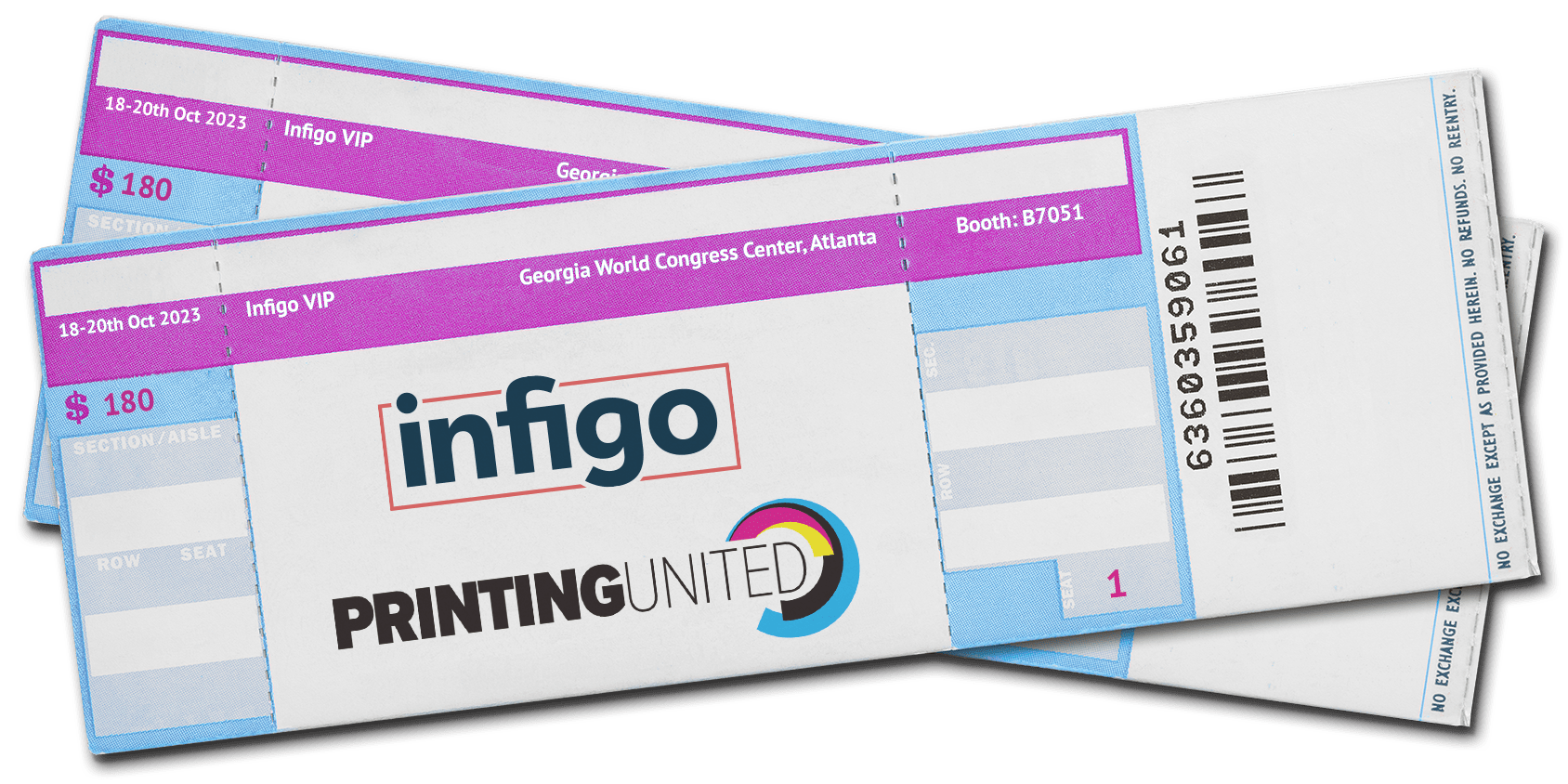 During the event, being held between 18-20th October, at Georgia World Congress Center, Atlanta, attendees of Infigo Booth: B7051 will learn how an integrated, automated workflow, driven by online orders can save them significant amounts of time and money.
And with Santa heading out on his sleigh just 9 weeks later, printers and converters can find out how they could potentially be taking orders, and shipping them around the globe, in time for Christmas.
Complete e-commerce design solution for packaging sector
You will also get the chance to have a sneaky peek inside Infigo's sack of gifts, as we reveal our hottest update for 2024 – a complete 3D editing solution for the packaging market.
Through our (yet to be officially named) parametric designer tool, you and your clients will be able to easily create bespoke packaging, with the reassurance of complying with food and pharmaceutical packaging regulations.
With more than 1500 parametric designs for folding carton, corrugated board, grey board and PVC, the tool includes a library of full parametrised ECMA and FEFCO codes.
Expectation of smooth e-commerce transactions
Infigo Head of Global Sales, Paul Bromley, said that he expected the latest module to attract attention from both GCPs as well as existing converters.
He explained: "We are seeing a number of trends impacting the industry. The first is the growth of e-commerce.
"Not only are we generally seeing an increase in people shopping online (whether you're buying groceries or personalised Christmas cards) but we're also seeing this particularly in the B2B space.
"Increasingly we are seeing more people in the workforce that have grown up with the internet, so they want to be able to buy online and expect a smooth e-commerce experience, even when buying print.
"But we're also seeing demand for personalisation, whether that's through the interface they're using or the product they're buying, and an explosion in side hustles and entrepreneurship."
Increasing print demand from microbusinesses
In short, there's greater demand from micro businesses, whether they are selling street food or artisanal gifts, for shorter print runs. But they're also more likely to be making these orders outside of their normal working hours.
"This means printers that can offer a smooth, personalised online experience, through a simple to use interface and editor, and can quickly accept and process jobs, through an automated workflow will be able to capitalise on these trends and demands.
"By visiting Infigo Booth: B7051 at this years Printing United Expo, printers will see easily the platform can be integrated with both third party and proprietary software, to create automated workflows and capitalise on new profitable revenue streams."