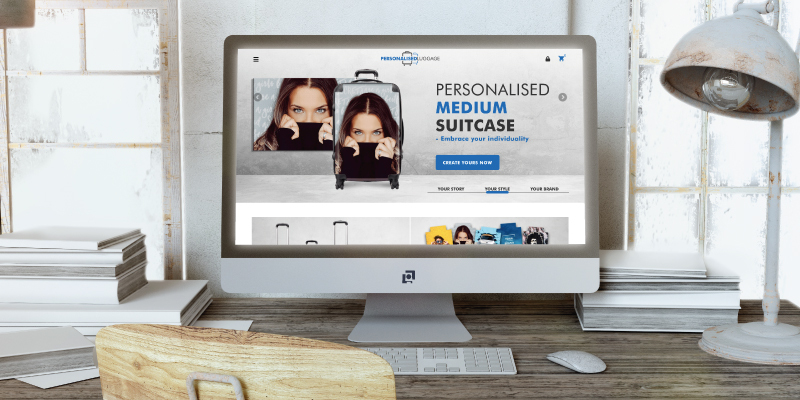 Founded in 2014, Personalised Luggage is the UK's first and only manufacturer and distributor of fully personalised suitcases. The company offers its services to retail and corporate clients as well as white label services to dropshipping firms.
Download this case study in PDF form here.
The problem
Initially targeting the corporate gifts sector, Personalised Luggage soon realised there was wider demand from retail and dropshipping customers. However, the company needed a platform that enabled them to produce one-off designs, on practically any surface. They also needed to be able to produce individual suitcases, for the retail sector, at a similar cost as the larger runs they were producing for corporate clients. In short, they needed a platform that had simple but sophisticated design capabilities and could integrate with a variety of systems.