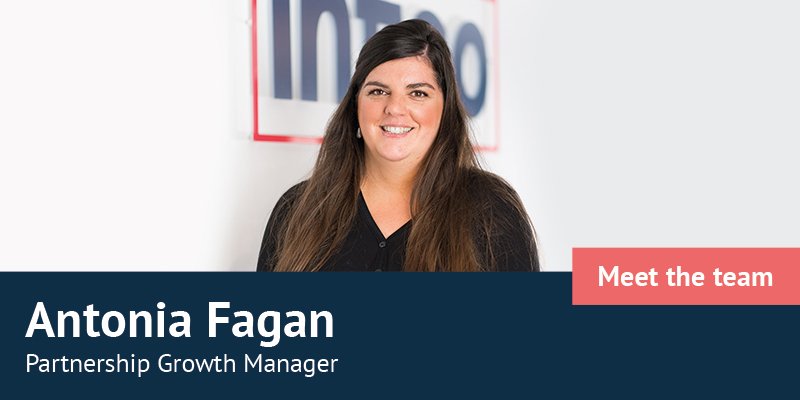 Our meet the team collection introduces different members of the Infigo team in a slightly different light, to show a side to them that you've most likely never seen before. This time is the turn of Partnership Growth Manager, Antonia Fagan – who shares a few of her creature comforts, out of hour activities, and some insights into what makes her tick.
Position
Partnership Growth Manager
Location
West Sussex
Length of service
6 years
Currently listening to
Postman Pat
What's your biggest achievement in the last 2 years? 
My son. Nothing quite like being pregnant and raising a baby during a pandemic. I have since seen people that had no idea I was pregnant/became a mother because I hadn't seen anyone for so long!
What are your hobbies? 
I play the violin and perform with my local orchestra.
What can't you live without? 
My family.
Tell us a bit about yourself, in your own words? 
I'm Antonia, and I've recently moved into the role of Partnership Growth Manager.
Our software is integrated with many best in class industry software providers and my job is basically to be on hand for them!
As part of my role, I am available to help with any joint sales/marketing, event activities and provide assistance for prospective clients.
Away from work, at the weekends you will likely find me with my family or friends, walking the dog or out and about on a bike ride. Although at the moment I have been dreaming of a holiday in Tuscany, now that travel restrictions have been relaxed.
Tell us a fun fact not many people know about you 
Not sure if this particularly 'fun', but I called myself 'Nina' up until the age of 13. I still have a mixture of people calling me Nina, Ant or Antonia depending on when and where they got to know me!
Why would you recommend Infigo to potential customers? 
When implemented well, it will very quickly turn into a new revenue stream. Why wouldn't you want that?
Relaxing at the beach, or hiking across a mountain? 
Both. Skiing across a mountain and swimming in the sea. I am admittedly rubbish at relaxing on a beach.
We hope you enjoyed our meet the team feature. Stay tuned for future additions, when we will be shining the spotlight on another member of the Infigo team.