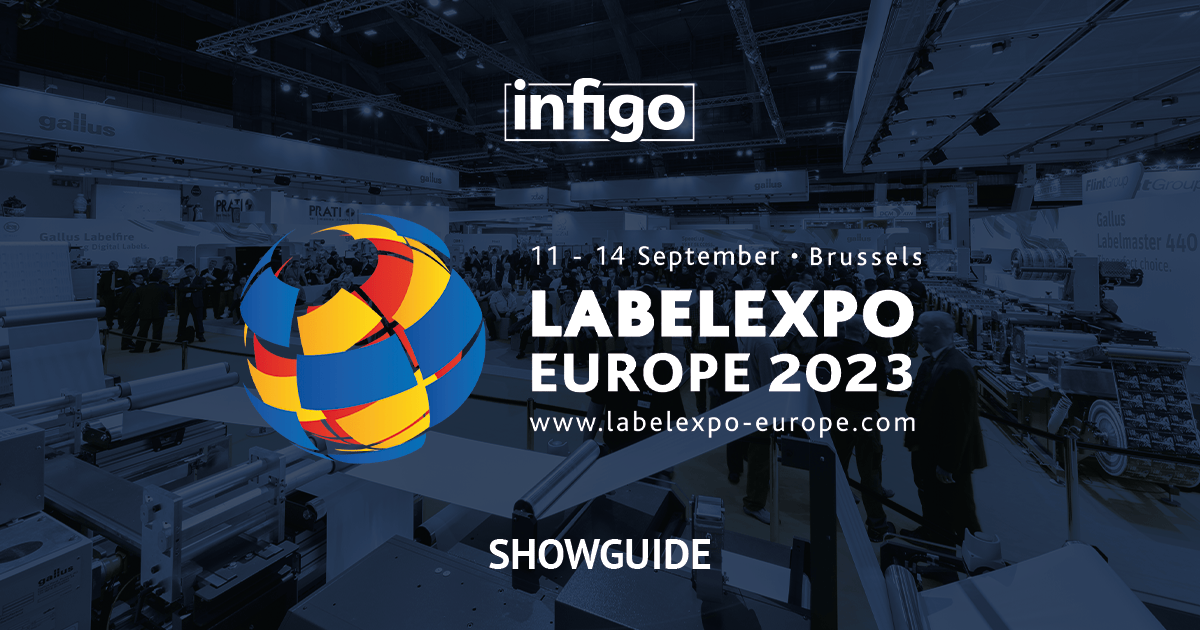 Infigo will once again be demonstrating that we are at the forefront of printing technology, as we unveil our latest partnership at Labelexpo Europe 2023, held from the Brussels Expo Centre in Belgium, one of the largest and best-connected exhibition centres in Europe, on 11-14th September.
During the Expo, Infigo will demonstrate (at Stand: 9A10, next to HP) just how easy it is to for label converters to set up e-commerce storefronts and attract online business from all over the world.
The world's first end-to-end labels solution – Stand: 9A10
The Infigo Connect: CERM integration brings together Infigo's e-commerce and personalisation prowess with CERM's estimating, workflow and job management expertise to provide a complete package for label converters.
This short video demonstrates how the integration works, however below are just some of the many features and benefits of this revolutionary solution for the label printing industry:
Retrieving estimates

Creating products from estimates

Push orders into CERM

Reorder CERM products directly

Sync BOTH customers & contacts

View estimates, products and order history

Variable product ordering

Upload Artwork directly from Infigo into CERM

Pre-flight all artwork before passing into CERM

Plus much more
You can also watch as Douglas Gibson, Alex Bowell and Chris Minn from Infigo, are joined by Steffen Haaga, to discuss our ground-breaking new MIS integration, Connect: CERM 🙌
To see the Connect: CERM integration in person, visit Infigo Stand: 9A10 (next to HP).
The official HP web-to-print partner for an entirely automated workflow – Stand: P100
Powered by one of our trademark storefronts and hosted by Infigo partner HP (co-hosted with A B Graphic International, HYBRID Software and CERM), attendees will see first-hand how a personalised beer label can be designed, ordered and paid for, before it is pre-flighted and proofed, placed into the workflow, printed and cut, with minimal human interaction.
Once the label has been ordered and 'paid for', it will then be pre-flighted, proofed, placed into the workflow, printed, cut and even calculated for the most cost-effective shipping option.
Attendees will of course keep the bottle of beer it is printed on, courtesy of beer gurus, Tony Belgian beer.
Oh, and stop by Infigo Stand: 9A10 (next to HP) afterwards, for a selection of handy free accessories to accompany your newly personalised beverage.
Attendees can also visit the other partners along the way to track their beer bottles progress, from start-to-finish, at:
AB Graphic International Stand: 6A37
HYBRID Software Stand: 8B45
CERM Stand: 6A42
Register to attend
The event, which is the continent's flagship exhibition within the labels and packaging space, is being hosted in association with FINATlabels, the European association for the self-adhesive label industry, of which Infigo is a proud member.
For venue/travel information, or more information on how you can attend and visit the exhibition, you can find out more at the LabelExpo 2023 official website.