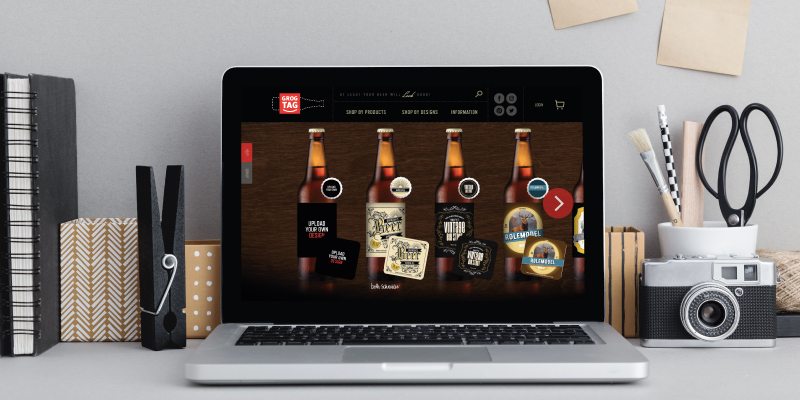 Based in Sacramento, California in the USA, GrogTag has capitalised on the craft beer and homebrewing boom. Passionate homebrewers themselves, GrogTag wanted to offer a way for the growing army of microbreweries, wineries and vineyards to create their own labels.
Download this case study in PDF form here.
The problem
Dave Blois, Front End Developer of GrogTag, says the company's old platform was "pretty rigid" and didn't offer the flexibility customers were after. "For years, our customers wanted the ability to add a single additional line of text to one of their designs, or to add just one more photo, which they couldn't do," he says.
"We used to have several components working together, which was so hard to maintain. So we decided to make a change. We were looking for a whole platform, something that worked not just as a web-to-print editor, but also worked as a CMS (Content Management System), a solid admin site and an e-commerce solution."