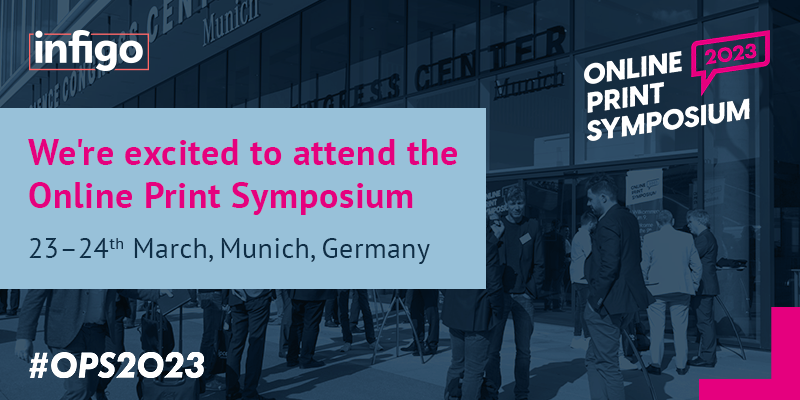 Wir freuen uns auf die Teilnahme am Online Print Symposium! 📢
We're excited to attend our first Online Print Symposium (OPS) alongside print industry expert and OPS Founder, bernd zipper, at the Science Congress Center, Munich, celebrating 10 years of OPS and spreading the word of web-to-print across the European market.
Online Print Symposium, which is well established within Germany (and across Europe), attracts print industry leaders and newcomers alike and offers an international platform to share and network.
Michael Zauner, Chief Technical Officer at Infigo will be in attendance, and said: "We're thrilled to bring our marketing leading web-to-print, automation and workflow software to the German market. With cutting-edge technology and streamlined processes, we're making it easier than ever to create custom print products online. Get ready, Germany – the future of printing is here!"
Also attending the event will be Infigo CEO & Founder, Douglas Gibson, who is happy to be back in Germany: "I can't wait to visit Munich again to demonstrate the Infigo solution, as well as some of the things we've been working on over the last 12 months.
"You can find both Michael and myself at the ground floor foyer of the Munich Science Congress Centre from 10am Tuesday the 23rd March, so make sure you come and say hi."
The event will feature insightful presentations from experts across multiple fields, including mass customisation, digital commerce, digital transformation and of course, web-to-print.
Located in the north of Munich, between the city centre and the international airport, join us at The Science Congress Center on 23-24th March.
You can register for tickets now: