Design flexibility for ANY printable surface
How much time would you save (in a week, in a month, in a year) if clients could make minor design changes themselves? Without ruining your carefully created templates or uploading unsuitable images?
The list of products that can be personalised using online editing software is endless. Our current customers offer a diverse range of items, including stationery, labels and packaging, branded merchandise and gifts.
Customers start the journey on your product page, where they select their preferences from a range of set-up attributes (e.g. paper type, size, colour) before proceeding to the editing screen for further customisation.
Seamlessly integrated into your website and styled to your brand, an online editor offers an extensive range of editing possibilities: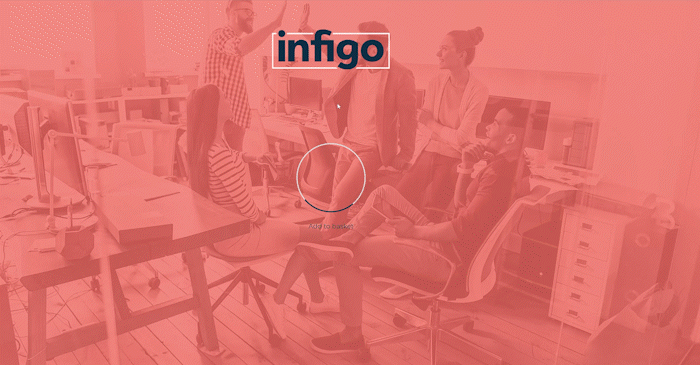 Flexibility
Provide full editing flexibility for customers to create truly personalised and unique designs, all thanks to our market-leading online editor providing unrivalled flexibility.
Templates
Using our easy-to-use web-to-print solution, users can quickly create new product templates, then lock-down certain design elements, or setup rules, ensuring brand consistency is maintained throughout.
Personalisation
The sky is the limit when it comes to personalisation. From stationary items such as leaflets, notebooks or posters, to merchandising essentials such as bottles or food packaging labels and menus.
3D preview
Our state-of-the-art 3D preview feature allows your customers to see their design from all angles before checking out, allowing them to detect potential mistakes or positioning issues before proceeding, avoiding costly re-prints and ensuring a more interactive experience.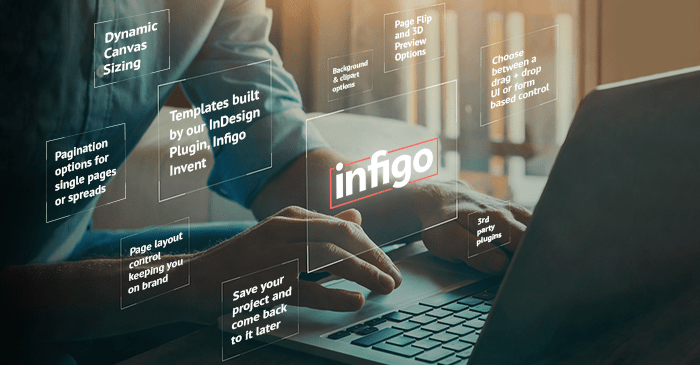 Why MegaEdit
MegaEdit is a powerful online dynamic designer that provides as much or as little editing freedom users require.
Boasting drag-and-drop functionality, with the ability to lock-down elements and upload images, customers can edit from a pre-set template, or create fresh designs.
Seamlessly integrated into your website and styled to your brand, our online editor offers an extensive range of editing possibilities.
Create a canvas
You create a canvas for a product on MegaEdit or on InDesign. Your canvas can be anything from a pen to a food pouch, to a jumbo jet or taxi – ANY printable surface.
Brand consistency
You select which fields of the canvas can be edited, depending on the product or client's needs. Brand and design consistency is maintained, while giving customers as much flexibility as they need.
Upload your artwork
The customer uploads artwork, or edits templated fields themselves, eliminating protracted email or phone conversations. The customer can play with the design as much as they want, without your design team having to make time consuming changes, massively increasing productivity.
Sophisticated APIs
Sophisticated APIs means data streams can be fed into the design, creating automated personalised, up to date content. Clients can create mass mailouts, tailored to customer segments and individually personalised, massively improving marketing effectiveness
Integration
The ability to integrate with the platforms of other giants in the printing world – such as Tharstern, printIQ, HP and Enfocus PitStop – is what sets Infigo apart from our competitors. These integrations have enabled print operations around the world to streamline their processes, massively reduce costs and grow their businesses.
Integrating your web-to-print system will allow you to achieve greater automation, and in turn reduce costs, free manpower, reduce potential errors and streamline your print processes. Think about some of the areas your business could benefit from integrating with a 3rd party software: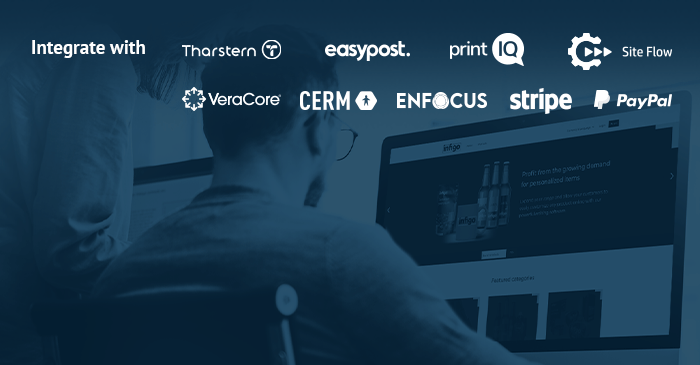 Artwork pre-flight
MegaEdit can be configured to show warnings for determined issues, such as an image outside the crop marks, poor image resolution or files supplied in an incorrect colour space. Our integration with Enfocus PitStop means you can set up pre-flights so the system automatically checks all details against your profile configuration and shows real-time messages to the user before placing order.
Management Information System (MIS)
Through our dedicated integrations and Infigo Connect module you can automate tasks across the printing workflow, including dynamically transferring jobs from the editor and web-to-print storefront into an MIS platform, massively increasing efficiency and reducing running costs.
Payment gateways
Consistent cash flow is the lifeblood of all businesses. Through our integrations, you can achieve a seamless checkout experience, where clients can easily and securely pay for their orders at any time, reducing the rate of abandoned baskets.
Shipping
Once the customer's order is off the press, it's time to ship it. Through our integration with EasyPost you can compare rates and purchase labels across a variety of carriers, so you get the most cost effective shipping options.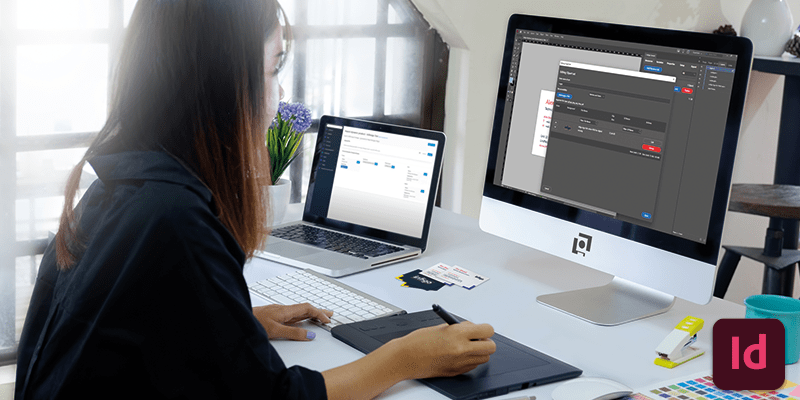 Adobe InDesign
Our Adobe InDesign plugin, Invent, massively reduces the time it takes to set up artwork templates in your storefront. The seamless connection between your Infigo storefront and Adobe InDesign means you can control all settings and features for your design template directly from InDesign.
This includes variants of text fonts and colours; restrictions on element position; generation of forms; and much more:
Create products
Invent users can quickly create new products/templates from scratch, with the most recognised design tool in the industry (Adobe InDesign),  so there's no need to learn new software – saving users valuable time and resource
Diversify your range
With the Invent plugin, you can easily diversify your range and deliver more technical and advanced products by harnessing your teams experience with Adobe InDesign, combined with our market-leading MegaEdit solution
Save time
Users can slash the time it takes to set up a MegaEdit ready template by up to 80%. So not only will users be able to create more dynamic products, they'll be able to make them available to customers in a fraction of the time, too
Free for MegaEdit users
The Infigo Invent plugin is totally FREE for all MegaEdit customers, so no costly upgrades are required. All you need to do is download two simple components (well, 3 if you include Adobe InDesign itself)
We integrate with...





Ready to get started?
Find out how to scale your business with web-to-print in a tailored 1-to-1 demo
Book a demo