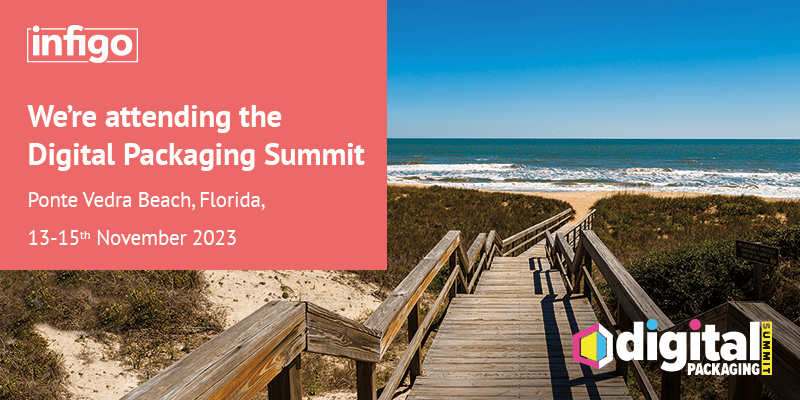 Thank you for attending one of our presentations at this years Digital Packaging Summit in Ponte Vedra Beach, Florida. 
We were blown-away to receive the Digital Packaging Summit Award for Best Showcase Presentation for our labels presentation, and wanted to give attendees the chance to access and read it again. Not only that, but we've included our packaging presentation, too, in case you weren't able to attend both:
Infigo to unveil ground-breaking label and packaging integrations at the PRINTING United Alliance Digital Packaging Summit, Florida, USA.
We can't wait to reveal some of our latest web-to-print innovations for the labels and packaging market at this month's invitation-only Digital Packaging Summit, presented by our friends at PRINTING United Alliance – and to demonstrate Infigo's commitment to the event, we are also delighted to be named as an official sponsor.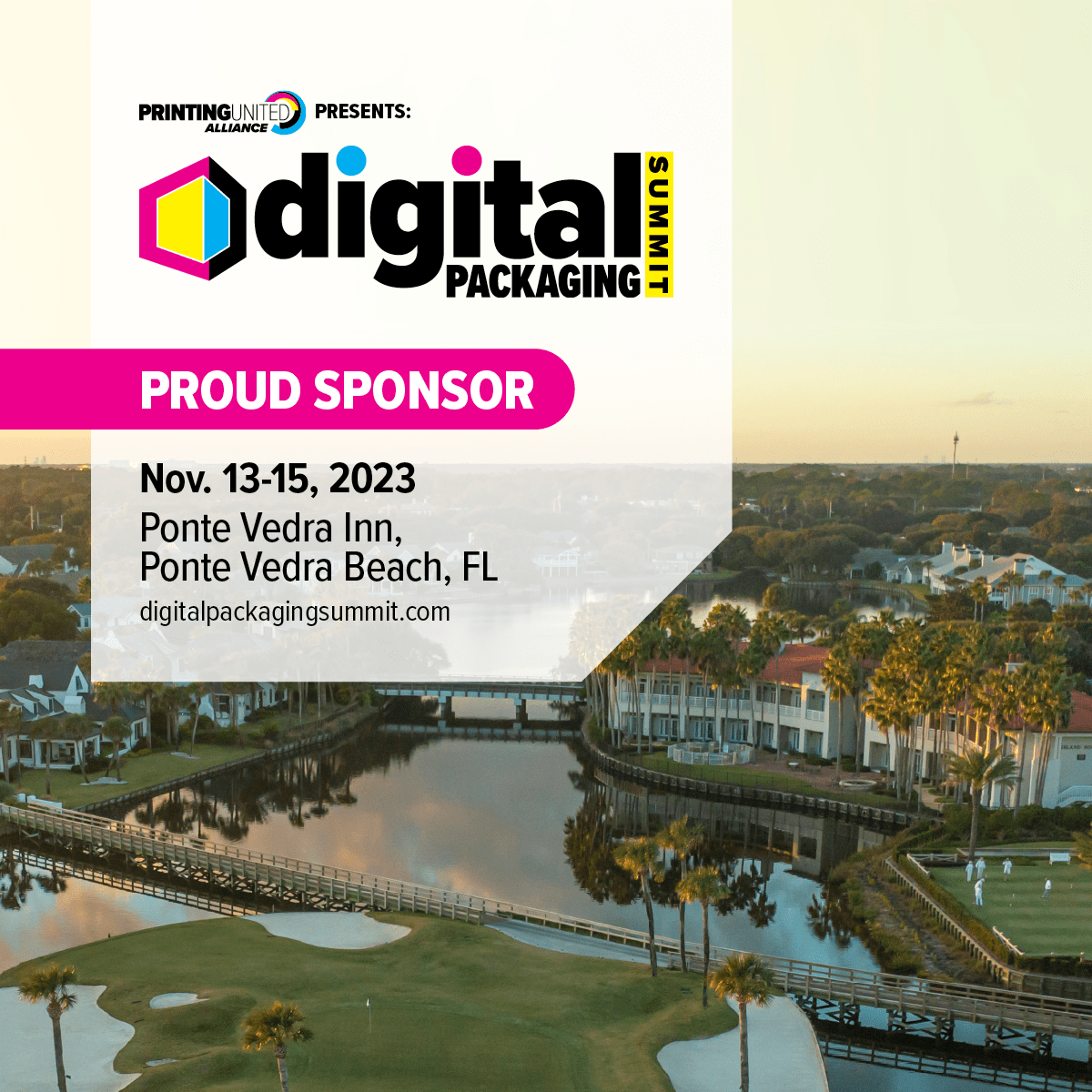 During the exclusive summit, held in the beautiful surroundings of Pont Vedra Beach, St. Johns County (the wealthiest county in Florida), Infigo CEO & Founder, Douglas Gibson and Technical Operations Director Alex Bowell, will be on-hand to introduce two ground-breaking Infigo integrations – each created specifically for their respective label and packaging industries.
This will include demonstrations to a select group of organisations within the labelling industry and a separate presentation to an equally exclusive group packaging specialists, from a closed boardroom.
Cutting-edge parametric design
For the packaging sector, we will show off the flexibility of our cutting-edge new parametric computer-aided design (CAD), powered by global CAD/CAM software experts EngView Systems.
Through the integration, clients can easily create bespoke packaging, with the reassurance of complying with food and pharmaceutical packaging regulations. With more than 1500 parametric designs for folding carton, corrugated board, grey board and PVC, the tool includes a library of full parametrized ECMA and FEFCO codes.
This is on top of the existing capabilities offered by the Infigo platform, which include:
Simple drag-and-drop design tools, so even web design novices can create beautifully branded websites and portals
The ability to integrate with a range of systems and platforms (from MIS, to CRM, to shipping providers) to smoothly sync data and create an entirely automated workflow
Take orders online, any time of day or night, that are automatically proofed without human intervention
Automated email updates, so the customer knows when they order has been accepted, processed and shipped
And much, much more
Complete solution for label converters
For the labels sector, we will be demonstrating the Infigo Connect: CERM integration, which enables converters to take orders online and automate their workflow.
The integration, which was created with input from some of the leading providers in the labels industry, brings together Infigo's e-commerce and personalisation prowess with CERM's estimating, workflow and job management expertise, providing a complete solution for label converters.
The Connect: CERM integration allows users to:
Retrieve estimates
Create products from estimates
Push orders into CERM
Reorder CERM products directly
Sync BOTH customers and contacts
View estimates, products and order history
Variable product ordering
Upload artwork directly from Infigo into CERM
Pre-flight all artwork before passing into CERM
Plus much more
Exclusive demonstrations
As well as exclusive demonstrations to the two select groups, Douglas and Alex will also be providing showcases of each integration to all 100 organisations attending the summit.
Douglas said: "We're seeing a major evolution in all aspects of print. Not only is there demand for smaller print runs, but customers, whether they're ordering a personalised card or labels for their street food business, want complete control over designing, ordering and paying for their print.
And printers need to be able to meet this demand, without cannibalising their profits.
This is something that general commercial printers have embraced, creating successful, diversified revenue streams, through web-to-print e-commerce. However, we are now increasingly seeing this demand for both the packaging and labelling markets, which is why we partnered with the best in the business, to understand the exact needs of businesses in these sectors, and create a tailored solution."
To find out more about the PRINTING United Alliance Digital Packaging Summit, held from the Ponte Vedra Inn, Ponte Vedra Beach, Florida, from November 13 – 15 2023, you can visit their website.