Did you know that the global label market will reach $49.9 Billion by 2024, steadily growing at a rate of 4.8% year-over-year? Label printing has become one of the fastest-growing areas in print.
The Connect: CERM solution enables converters to spin-up a branded Infigo storefront, quickly and easily, using drag and drop CMS tools and without any previous design experience required.
They can then easily offer their customers with templated designs or file-upload products, where the customer is presented with live, real-time, and most importantly, accurate costs of the jobs they have ordered – bringing their estimates and products hidden in the depths of CERM, to the finger-tips of the customer.
Built for label converters by label converters
As CERM is a specialist in the labels and packaging space, it meant that Infigo were able to create a solution specifically for the labels sector, from the ground up – based on input and guidance from some of the biggest names in the industry.
Alex Bowell, Infigo Technical Operations Director, said: "We looked at many of the leading MIS solutions out there, but instantly knew that there was a standout partner that we wanted to work with, for many reasons, and that was CERM."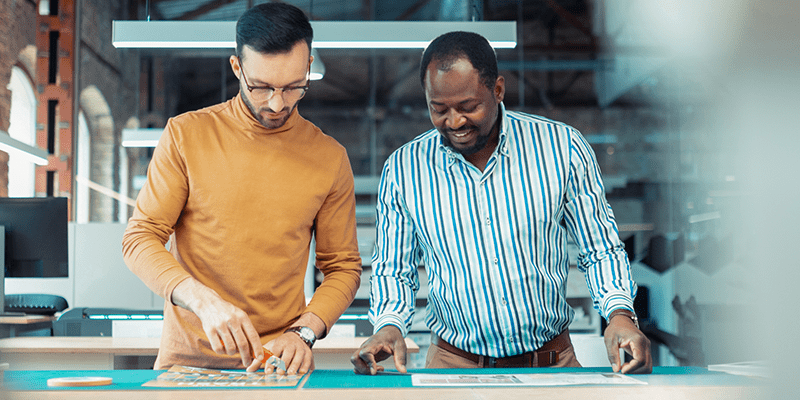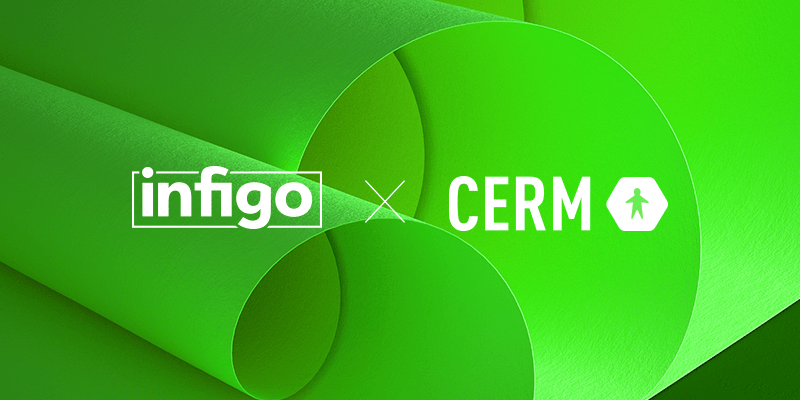 Best in workflow management
Artwork files are pre-flighted when they are uploaded, so the user is alerted to any potential issues, also in real-time, before they commit to the job. Infigo then hands over the data to CERM so that all estimates, products and jobs flow seamlessly into one centralised place.
Repeat customers will be able to see all estimates that were previously created against their account, whether they originated in Infigo or not, as well as historical orders. This means customers can place new orders easily re-order with confidence.
Speak with a member of our team today
To find out how this exciting partnership can add value to your existing CERM integration, book a free discovery call or demonstration with an Infigo web-to-label expert:
Discover how with web-to-print, you can: