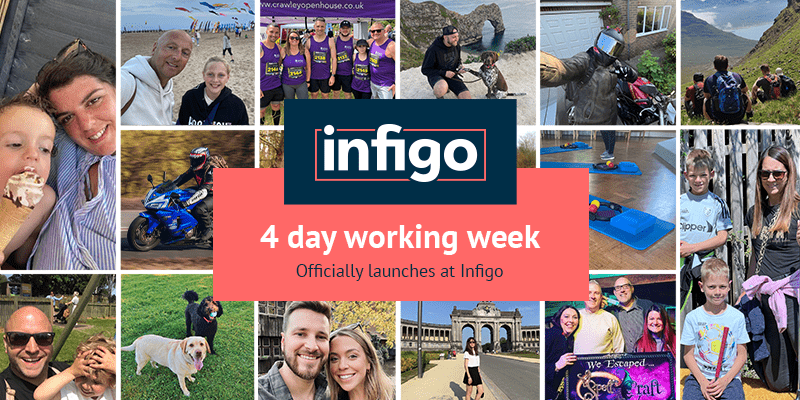 Infigo again demonstrates it's one of the most innovative global companies by officially announcing a 4-day working week.
Following a successful trial, we can now confirm that the compressed week will become a permanent move. Along with 60 other UK companies, Infigo trialled the 4-day as part of an initiative coordinated by 4 Day Week Global.
The trial is the latest to show that a 4-day week, implemented alongside flexible working practices, can lead to better work-life balance, lower stress levels, increased productivity, and reduced environmental impacts. Our staff and their wellness are key to Infigo's success.
Analysis by the University of Cambridge and Boston College revealed a significant drop in the rates of stress and illness among the around 2,900 staff trying the shorter working week.
Increased support available Monday-Friday 
Despite only announcing the initiative now, Infigo has been trialling a 4-day week since June 2022. However, this has not affected either business growth or user experience.
In fact, in addition with the changes to our working week, Infigo have invested heavily in support in recent months, not only employing additional technical support analysts but also extending support hours which are now available 5 days a week, 9-6pm GMT.
As well as significantly adding to our customer base over the past 12 months, Infigo has added several new features and modules to the platform.
We've also significantly increased the training and support resources available to users (from updated support notes to the Infigo Academy video library, as well as growing the support team), joined several industry bodies, started some communities of our own and have appeared at a record number of trade shows.
So, we could easily argue that a shortened week has significantly increased productivity and staff wellness across the company.
Other companies "laughed us out of the room."
Douglas Gibson, Infigo CEO and Founder admitted that the trial had been a risk, but the results spoke for themselves.
He said: "We were at a meeting with some partners in Belgium, and they practically laughed us out of the room when we mentioned we were trialling a 4-day week. However, our employees have embraced it, and we have seen the benefits across the organisation.
"Not only has the last year been the most successful yet in terms of revenue, but the research shows our team are happier, healthier and more productive. And it's been a great recruitment tool, that helps us attract the best talent. Who wouldn't want to work for a company that gives you a three-day weekend, every weekend?!"
Increased revenue
According to the University of Cambridge and Boston College, sick days fell by a third and attrition dropped by 57%, across all companies involved in the trial.
They also found that company revenue increased by 1.4% on average over the trial period, and by 35% when compared to the same six-month period in 2021.
Infigo's 4-day week is the latest wellness initiative offered to employees. The company already offers remote working (with regularly organised meetups) for its 45 employees who are based in the UK, Germany, Moldova, Spain and India.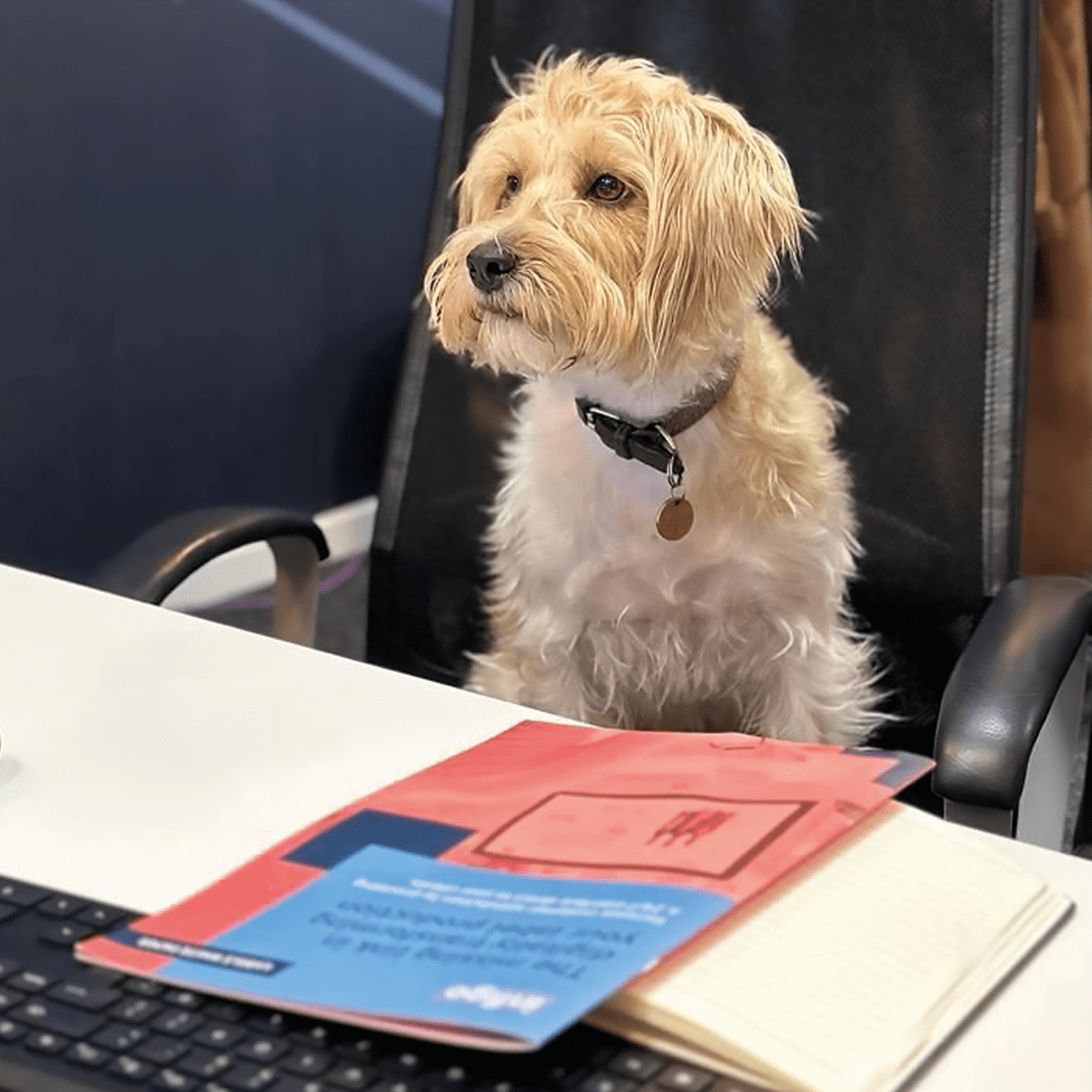 Those that choose to use the office are encouraged to bring in their four-legged friends, and the company offers leading mental health support.
 "We want to be a trailblazer as an employer"
Julie Minn, Infigo Head of HR and Legal, said: "As a tech company, we not only want to be innovative with the solutions we provide for the print industry, but we also want to be a trailblazer as an employer. Trialling a 4-day week was a major part of that.
"Obviously, we had seen previous studies around the benefits, but now we have seen the results ourselves, and it's been an overwhelming success."
As well as offering a 4-day week, Infigo has also been certified as a Great Place to Work® and has received recognition as one of the UK's Best Workplaces™ in Tech and one of UK's Best Workplaces™ for Wellbeing.
"Looking after our teams is majorly important to us, and all our induction of new talent is based around this.
"We are bringing in some great people and intend to look after them, whether that's offering a great working environment or providing help and advice for our employees via the Printing Charity that we actively support."
Community focus and promoting sustainability
As well as providing help for our employees through the Printing Charity, the team are always keen to help our community where we can. In terms of donations, Infigo raised over £2700 in support of Ukraine, supported homeless, cancer and local hospice charities, sponsored promising young UK boxers and grass-roots women's football teams are to name but a few.
However, next on Infigo's agenda reducing the carbon footprint of both the organisation and its customers'. The first goal in achieving this is for us is to obtain the PAS2060 Carbon Neutrality Standard and Certification and then go from there.
More details on our exciting new green initiatives will be announced shortly, and we cannot wait to share it with you all.