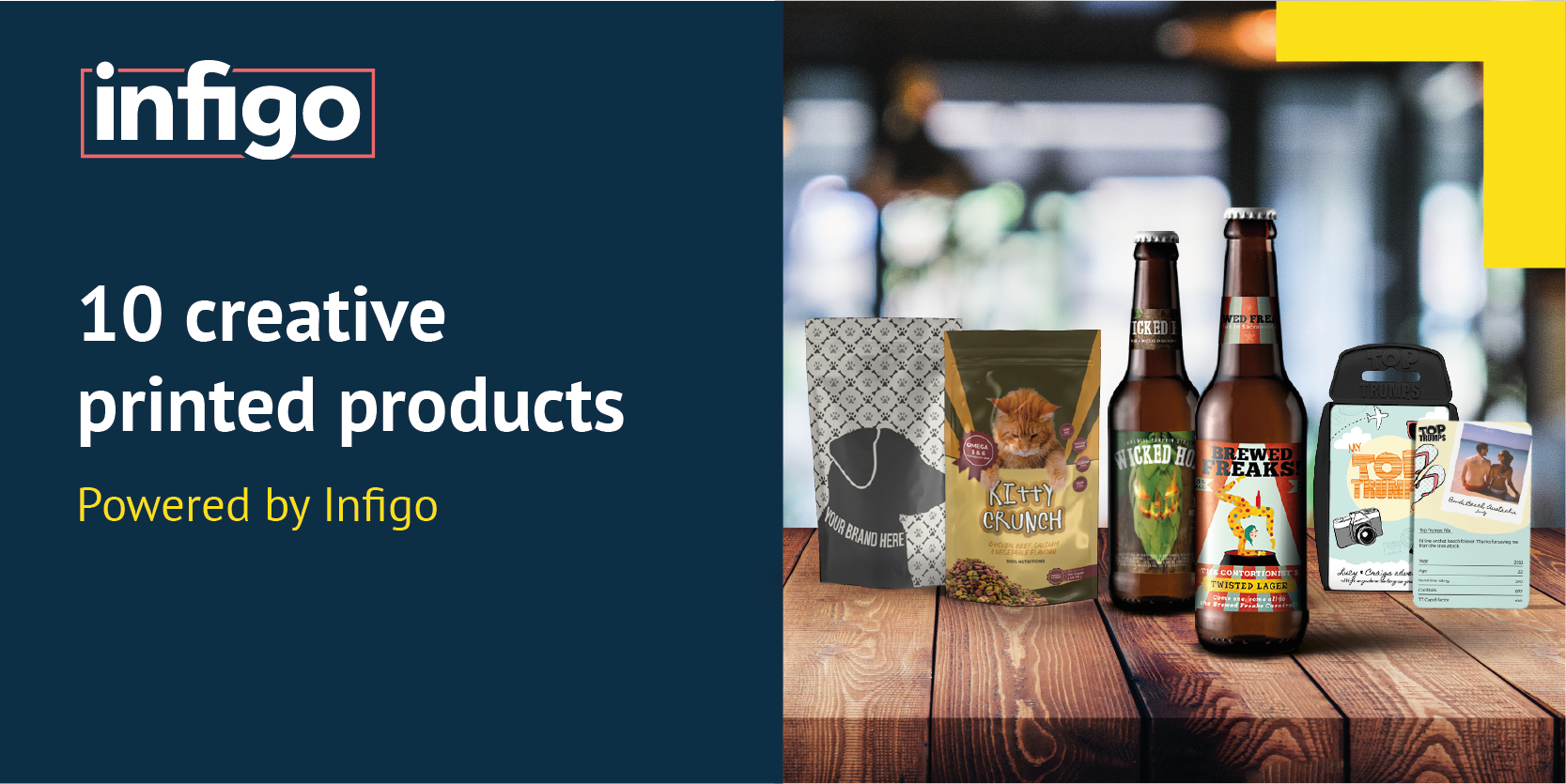 10 creative printed products, powered by Infigo.
For some, the end of national restrictions potentially in sight and a glimpse of light being shone at the end of the tunnel in terms of 'getting back to normal', could lead to the question… 'What is normal?'. Businesses across every industry have been forced to rethink their strategy and processes in order to cope with the changes in circumstances and consumer shopping behaviours.
Many companies have decided to explore new revenue streams to recover, maintain or increase revenue, by diversifying their offering. We saw it first hand when, at the beginning of the pandemic, approximately 30% of our customer base shifted their focus from traditional print items to PPE and manufacturing products like visors, and face masks. This was possible due to the flexibility that our web-to-print system offers – combined with its ability to handle an endless range of product options.
So if you, like many others, are seeking to keep up with ever-changing customer demands and profit from upcoming trends by adding exciting new product lines to your portfolio, doing so through our platform couldn't be easier. To get you thinking and to show how versatile our solution can be, we wanted to cast your attention to a selection of creative printed products that our customers currently offer through their web-to-print storefront.
In this blog, we showcase 10 creative printed products, powered by Infigo:
Beer and wine labels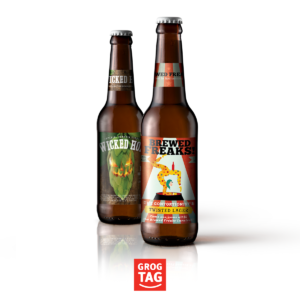 Using our platform, GrogTag enables keen home brewers and winemakers to easily create their own custom beer and wine labels, which are offered in a range of different shapes and sizes to suit the vessel they are to be applied to. With an abundance of fun and creative templates to suit any occasion, theme and style from weddings to corporate events – customers can easily upload their design or photos, then adapt the text using our intuitive online editor to see a preview of the label just before proceeding to checkout.
Selfie frames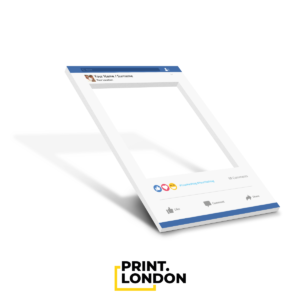 With the return of weddings, birthday parties and other celebratory functions on the horizon – customers may be looking for ways they can set their special event apart from the rest. What about a personalised selfie frame? Print.London allows customers to upload print-ready files or select from a range of popular templates to be customised with Infigo's easy-to-use online editor.
Insulated water bottles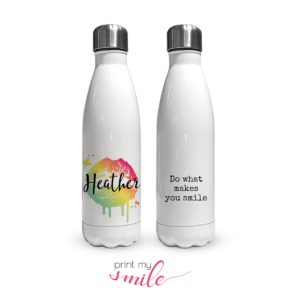 Providing beautiful personalised gifts that mean more has been Print My Smile's motto since they were established back in 2017. With our web-to-print solution, they have been able to constantly expand their range by adding new products that set them apart from the competition, fulfil market-trends and meet demand. Their latest offering is a stylish insulated water bottle, to which customers can add a personal message on the back with the help our easy-to-use online editor. Keeping your beverages cool for hours on even the hottest of days, we think these personalised bottles are a fantastic bit of kit for those brighter summer days and nights ahead.
 Pet food pouches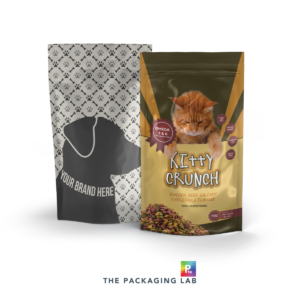 Puppy registrations were 26% higher in the second quarter of 2020 than the first three months of the year. At first, this may seem like a simple statement but it can truly create a profitable knock-on effect – one example is pet insurance, which alone saw a 32% year on year increase in new policies. This can also be extended to pet product manufacturers, that now have increasing demand from pet owners. With this in mind, leaders in bespoke flexible packaging solutions, The Packaging Lab, offers pet food producers a cost-effective way to make their products stand out from competitors on the shelves – with branded resealable pouches. Using Infigo's technology, businesses can upload their design file and place an order in a matter of minutes.
Top Trumps playing cards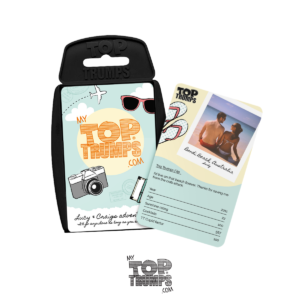 My Top Trumps offer a unique take on the classic playground Top Trumps card game. With Infigo's powerful editing tools, customers can effortlessly personalise their very own set of playing cards after selecting from a range of templates. This isn't the only bespoke card game featured on our list (see number 9) and with up to 30 cards to be created per pack, customers can easily save their progress for later, or even store completed decks altogether, allowing them to re-order again in the future without the need to start over from scratch.
Personalised story books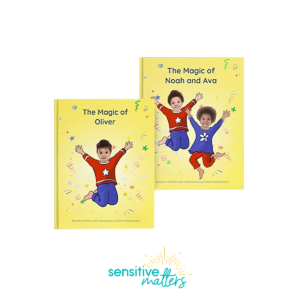 Sensitive Matters use the Infigo platform to allow parents to transform their kids into avatars and star their very own story book as a creative way to explain delicate subjects, such as IVF pregnancies, same sex or single parent families. It is a great example of how our solution can be used to create personalised booklets, which can be extended to photobooks, notebooks and brochures.
Seeded paper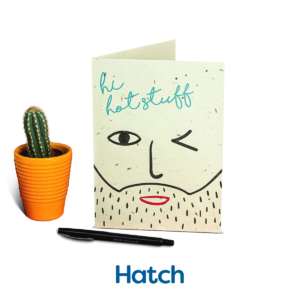 By introducing innovative and sustainable new materials to their press, London-based print experts Hatch managed to set themselves apart from the competition by offering an impressive new product range, which not only strengthens its own green initiatives, but its customer base, too. Once surplus to requirements, rather than throwing your printed materials away (such as business cards, greeting cards & flyers), customers can quite literally plant them instead! Clever thinking that will no doubt keep customers coming back for more.
Luggage and travel accessories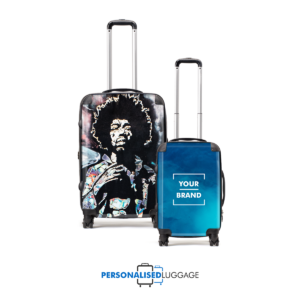 With the long-awaited possibility of international travel resuming in the near future, there will no doubt be an influx of sun-seeking customers looking for new travel items. One of our favourites, Personalised Luggage utilises our easy-to-use online editor to allow customers to quickly and conveniently upload an image directly from their phone to a pre-designed template, and see their suitcase or travel accessory from all angles before checking out, with Infigo's state-of-the-art 3D preview feature.
What Do You Meme? Custom card game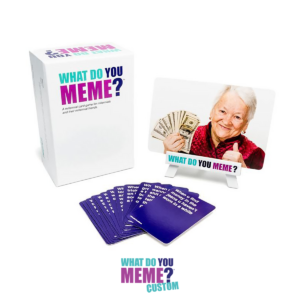 With the increase of time spent indoors, families are constantly looking for new ways to keep everyone entertained – and many have turned to more traditional methods such as board and card games (see number 5). With this in mind, Infigo customer Zenger Group have joined forces with the popular USA card game, What Do You Meme?, to bring a custom version of the much loved game to the market. On their website, users can produce a personalised pack of fun playing cards, featuring their friends and family as the stars of the show.
Gift bags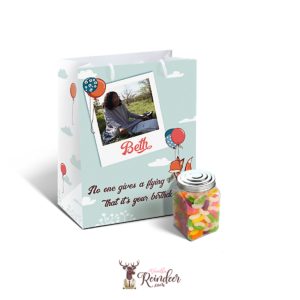 A recent article by Print Week stated that the gifting market in the UK could reach £1bn in 2021, with customers willing to pay up to 7% more for personalised items. As a way to profit from this rising demand, Vanilla Reindeer harness the Infigo platform to allow their customers to design their very own personalised packaging, including thoughtful gift bags. Their users can effortlessly upload their own images or add a loving message, with ready-prepared templates available to suit any occasion.
Create new revenue streams with a web-to-print solution 
Creativity means breaking out from your usual formula or offering, allowing you to look at things in a different way, which in turn, can help you stand out from the crowd. If you want to see our software in action, you can request a free tailored demo – our team would love to show you how our solution can help your business grow.